Airlines will always try to sit children with their parents (subject to check-in)
Some airlines will allow travel for unaccompanied minors. Please email us to check.
The fare is based on the child's age on the date of travel.
More detailed information can be found here Traveling with children
Most airlines will let infants travel with their parent(s) for free. However some airlines will charge up to 10% of the adult ticket price. Click on 'Price Breakdown' to find out more.
If you are pregnant, but due before the flight departure date, please contact us once your baby is born and has a name. We can then add him/her to your ticket.
Infants will not be given a seat. The airlines expect parents to travel with them on their lap.
Airlines regard infants as being under 24 months old.
The fare is based on the child's age on the date of travel.
More detailed information can be found here Traveling with children
How to Book Airline Seats
Cancellation Protection
Protects
Trusted Choice
Rated 4.5 Stars. Based on 3,581 service ratings over the past year
Dedicated customer service team on hand to help
Secure payments
Cancellation Protection
Protects
Trusted Choice
Rated 4.5 Stars. Based on 3,581 service ratings over the past year
Dedicated customer service team on hand to help
Secure payments
Reserving Seats
On Your Alternative Airlines Flight
Whether you love sitting by the window, or just need a bit of extra legroom, buying a seat can really transform your inflight experience. Here, we answer some of your frequently asked questions about seat reservation and show you how to book a seat onto your Alternative Airlines flight.
SEAT
Booking FAQs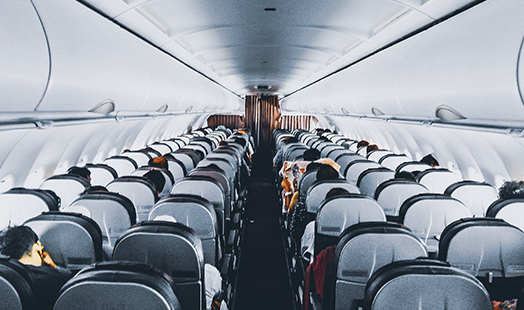 Is it worth pre-booking my airline seat?
A lot of people wonder if it's worth pre-booking an airline seat, but the truth is that reserving the seat you want ahead of time can really enhance your inflight experience. For those who need extra legroom, reserving exit row seats can give you that much-needed space to stretch your legs. There's also evidence to suggest sitting by window can help ease a fear of flying. If you've booked a flight with a short layover, sitting at the front left of the plane can mean a speedy exit for the next leg of your journey. Not to mention the peace of mind you get from knowing you've booked to sit with the rest of your group.
Can an airline sit a child away from a parent?
According to the UK Civil Aviation Authority, airlines should "aim" to seat parents and guardians next to the children in their care. If this isn't possible, they should be a maximum of one row apart. Unfortunately, however, there are no guarantees. Each individual airline will also have its own policy. The easyjet website explains that if parents are not pre-booking seats, they should check in as early as possible to guarantee sitting together. For most airlines, seats are allocated on a first come first served basis. In the United States, since the Federal Aviation Administration bill came into force in 2017, airlines are required by law to seat families together at no extra cost. For more information and helpful tips on air travel with kids, please visit our guide to "Flying with Children."
Can I book two airline seats for myself?
Sometimes you may need to purchase an extra seat if you are transporting a piece of baggage that cannot be checked into the hold or if your physical build prevents you from sitting comfortably in a standard sized seat. In this case, a passenger should book two airline tickets and fill in this information on the "Seat, Meal and Special Assistance" section of the passenger details page. For more information on reserving additional seats and to find out more about individual airline policies, please visit our "Passenger Services" page.
Do you have to pay for airline seats?
Yes, when reserving your preferred seat you will normally have to pay an additional fee. Certain seats, such as those offering greater legroom, may be more costly than others. You can also add this fee to your booking when choosing to pay for your flights in monthly installments with either Fly Now Pay Later, Affirm, Klarna or PayPal Credit.
How can I sit together with the rest of my group?
Sitting with the rest of your group can really help to improve your flight experience. Reserving seats ahead of time is the best way to ensure that you and your friends or family are sat together. If pre-booking a seat for each member of your party is not possible, then checking in early is one of the best options for ensuring you will be sat with the rest of your group. If you do not pre-book seats for your group, you may have to rely on the kindness of other passengers to swap seats in order to sit together. To find out more about traveling in a group, please visit our "Group Bookings" page.
How to book
Your Airline seat
STEP
1
Enter the flight you wish to purchase into the Alternative Airlines search bar.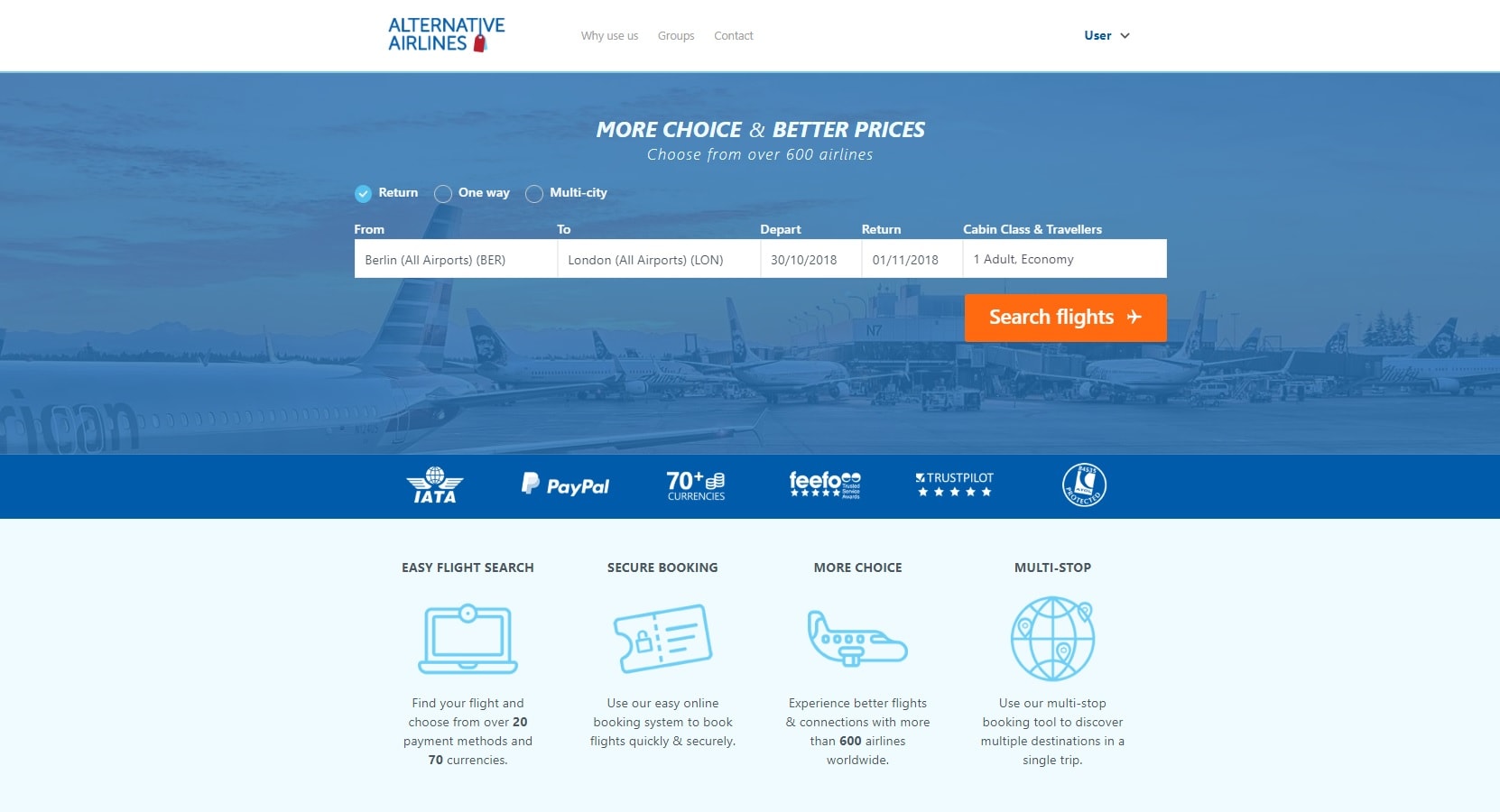 STEP
2
Browse flights and click "Confirm Selection" when you find the flight you wish to purchase.

STEP
3
Scroll down on the passenger details page and click on the "Select your seat" button.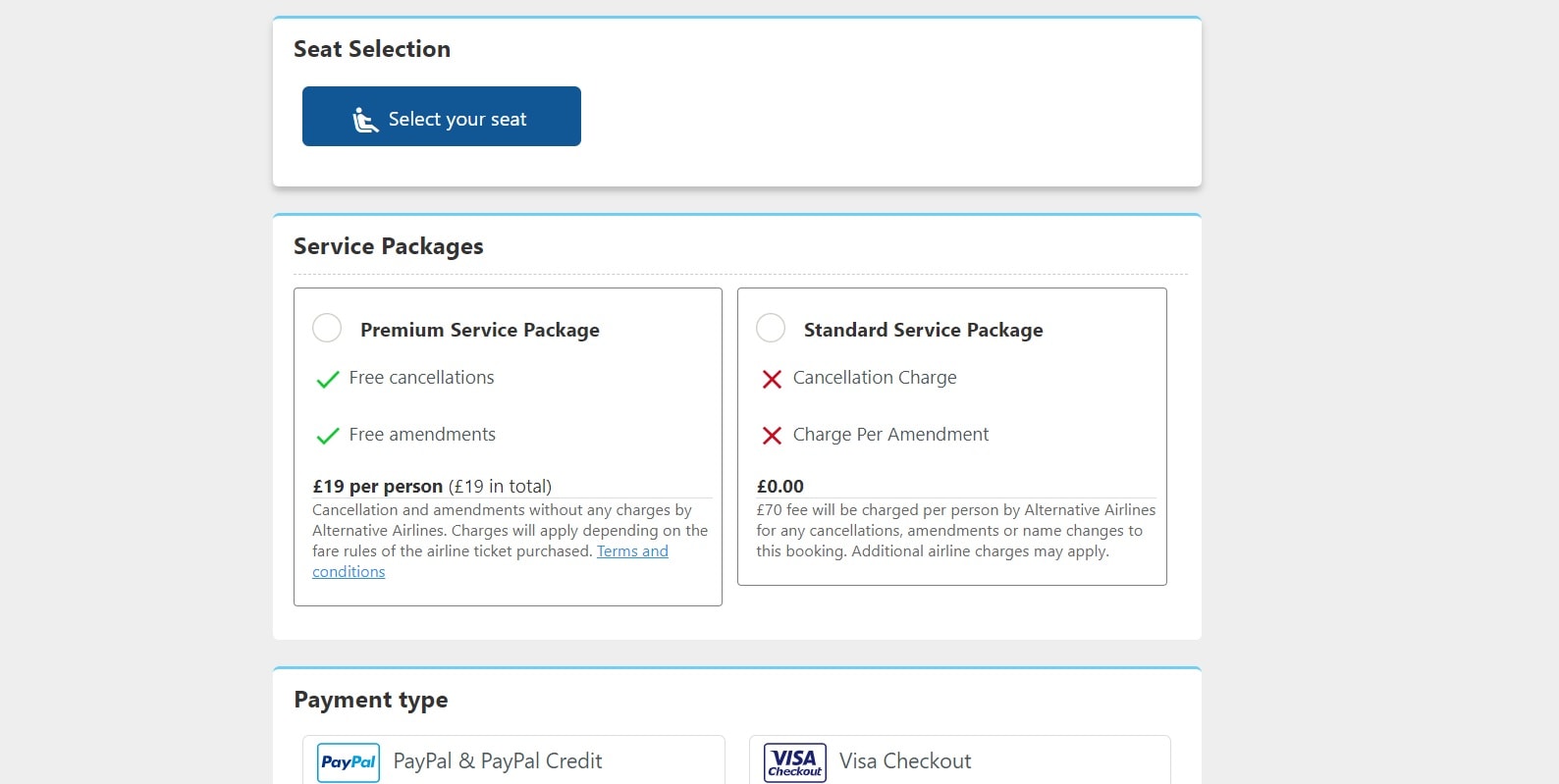 STEP
4
Click on your preferred seat on the interactive map.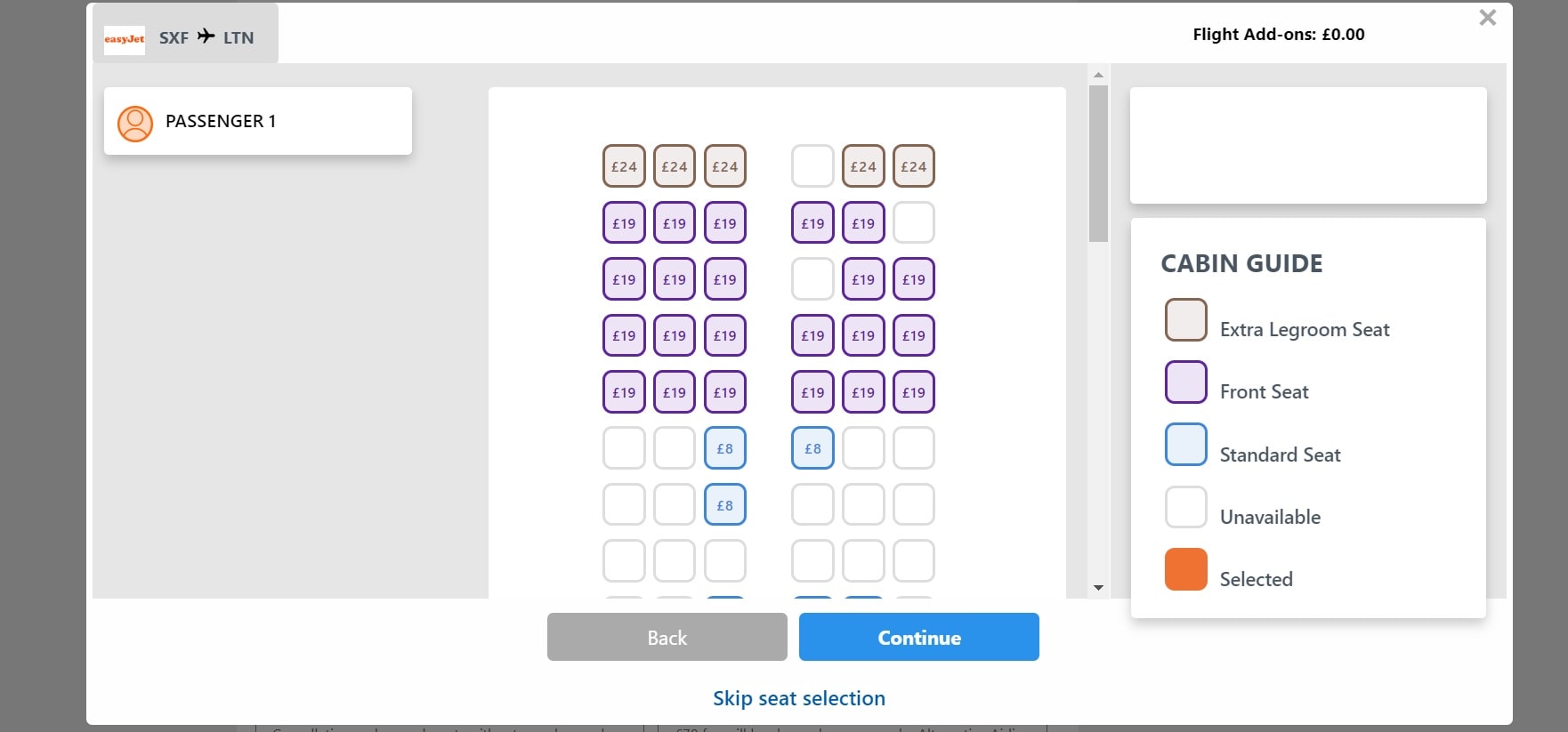 STEP
5
Confirm your purchase at checkout.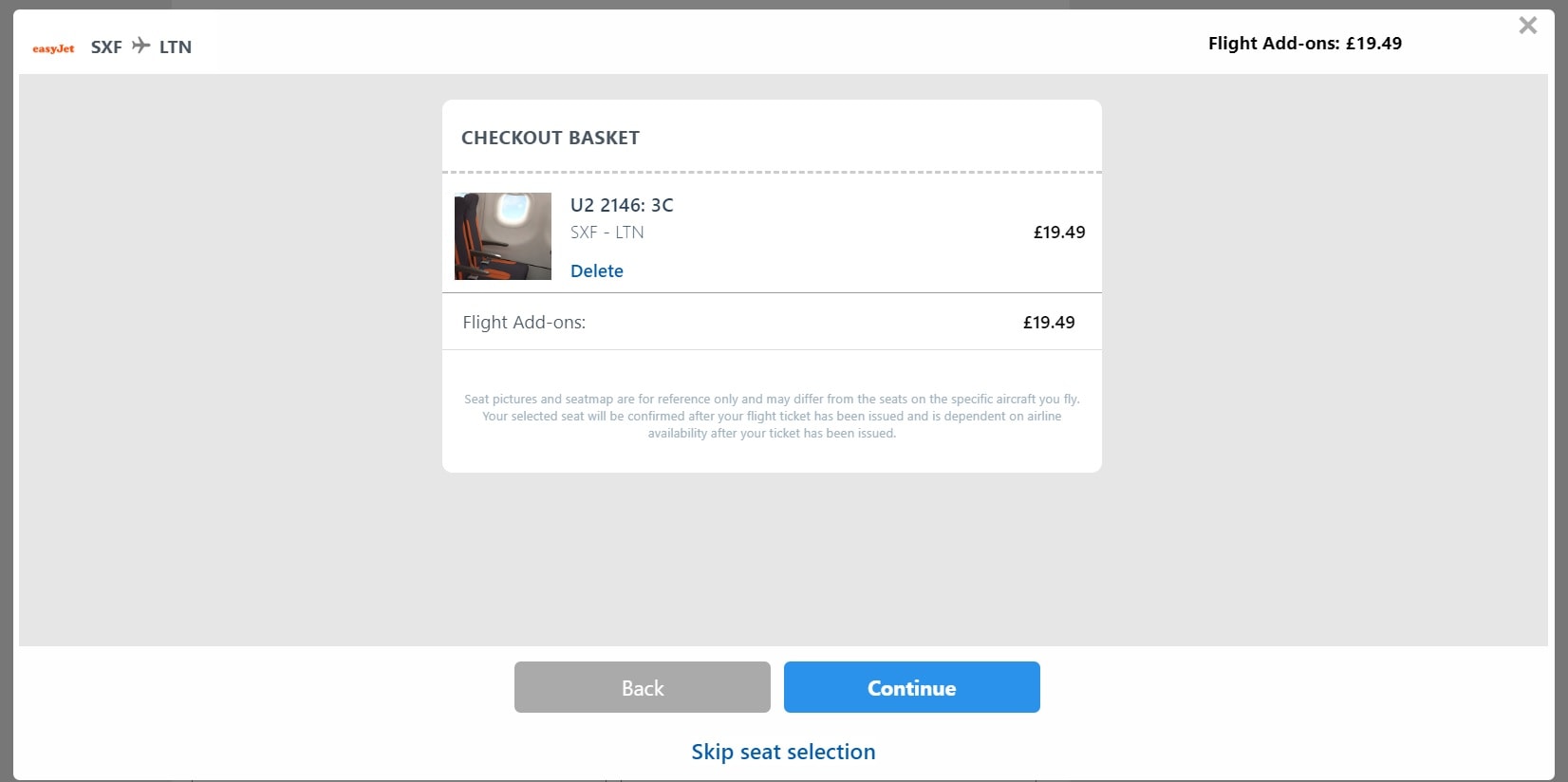 You can now pre-book seats
on the following airlines: